Guest Instructor - Jared Pennington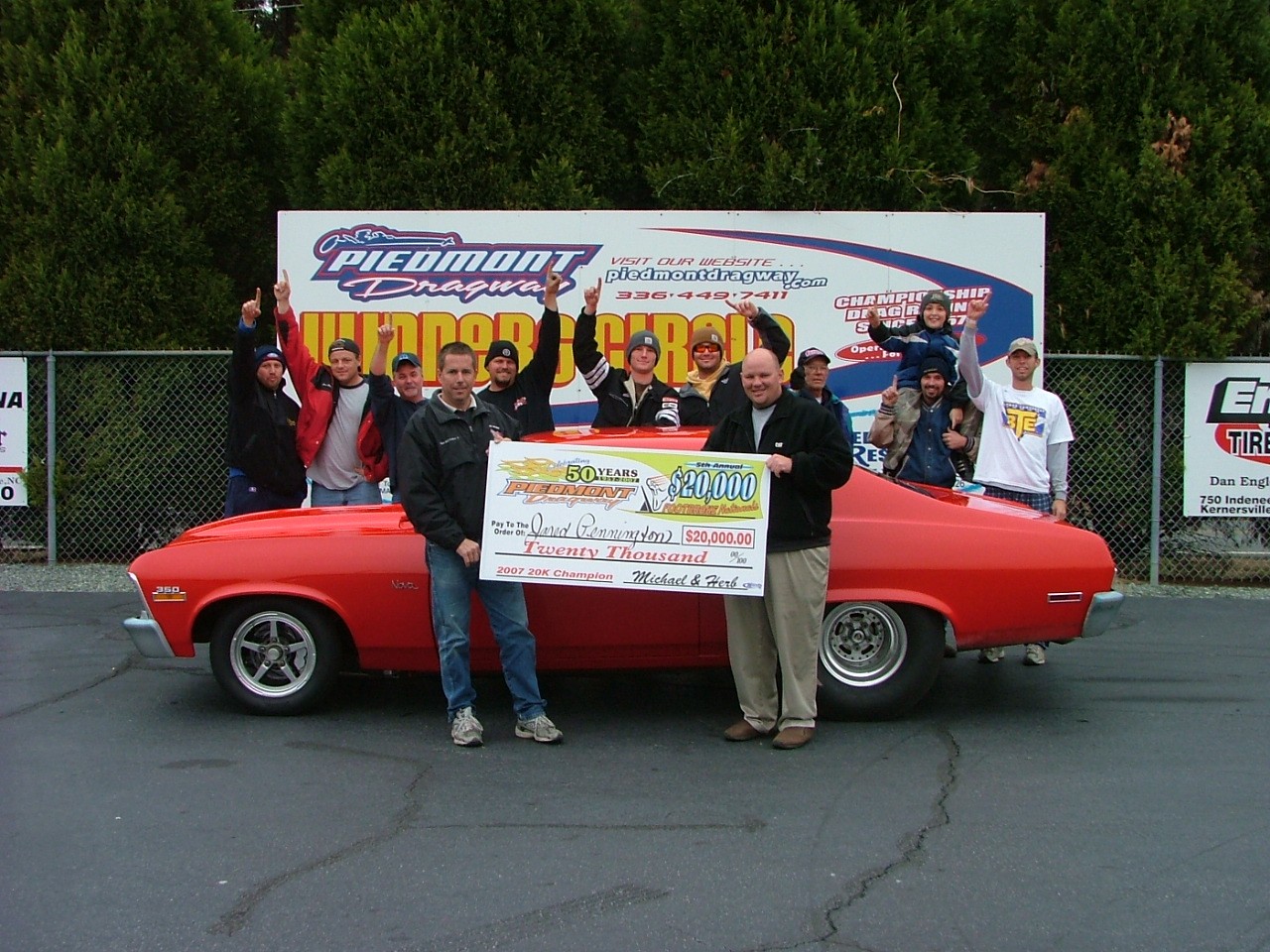 Jared Pennington
Jared "Jed" Pennington is one of the most successful Footbrake competitors in all of drag racing. Pennington has a racing pedigree, as he grew up in central Alabama watching and helping his father Bob compete at facilities throughout the southeast (Bob Pennington is still an active competitor today, at age 68). Jared took the wheel himself at an early age, and developed into one of the premier bottom bulb racers in the region and the country.
Pennington is in elite company in the big dollar footbrake community, having scored a pair of $20,000 Footbrake titles in recent years. The first came in 2004 at Huntsville Drag way's $20,000 Footbrake Nationals. He then duplicated the feat in 2007 with a $20,000 triumph at Piedmont Dragway's Footbrake Nationals. The only other Footbrake competitor to score multiple wins of that magnitude is sportsman standout Scotty Richardson, who scored back-to-back $50,000 victories at the 2007 and 2008 World Footbrake Challenge in Bristol, TN, an event that Pennington and co-promoter Steve Stites developed and manage each season.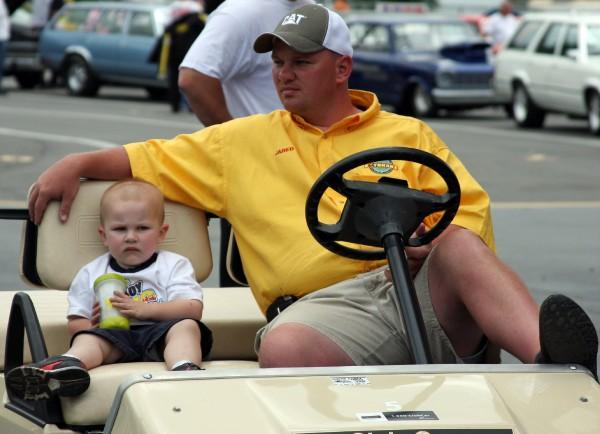 Jared claimed a pair of Footbrake World Championships within the ultra-competitive B&M Racers Appreciation Series in 2003 and 2005, and has compiled a remarkable 10 track championships in his distinguished racing career.
In addition to his on-track success, Pennington is involved in various aspects of the racing community. In the heyday of the B&M Racer's Appreciation Series, Pennington not only represented the series as it's Footbrake World Champion, he also took on the roll of professor in the GM Performance Parts True Street category. The class was developed for family members of current racers, and fans who had never had the opportunity to compete on the race track. At each event Pennington held class, teaching the beginners the basics, and then walked them through an actual on-track competition. He has penned numerous instructional columns, first for Popular Hot Rodding Magazine, in his "Race Eye for the Straight Guy" series, and more recently for DragCoverage.com with his "Race to Win" series of columns.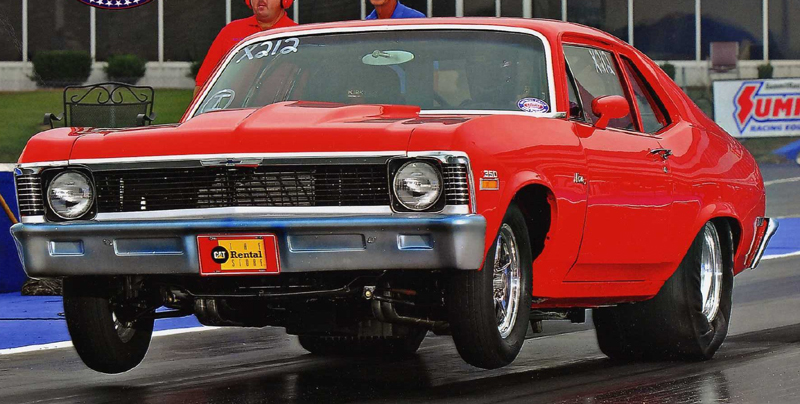 As mentioned earlier, Pennington teamed with longtime friend and fellow standout Footbrake competitor Steve Stites (Stites finished 2nd to Pennington in the '05 B&M Series Championship chase) to develop the "Worlds Greatest Footbrake Race," the World Footbrake Challenge in Bristol, TN. The inaugural event took place in the summer of 2007, posting an unheard of purse of nearly $150,000 throughout the three day event. Pennington and Stites have made the event an annual tradition, as the 2009 edition will take place July 17-19.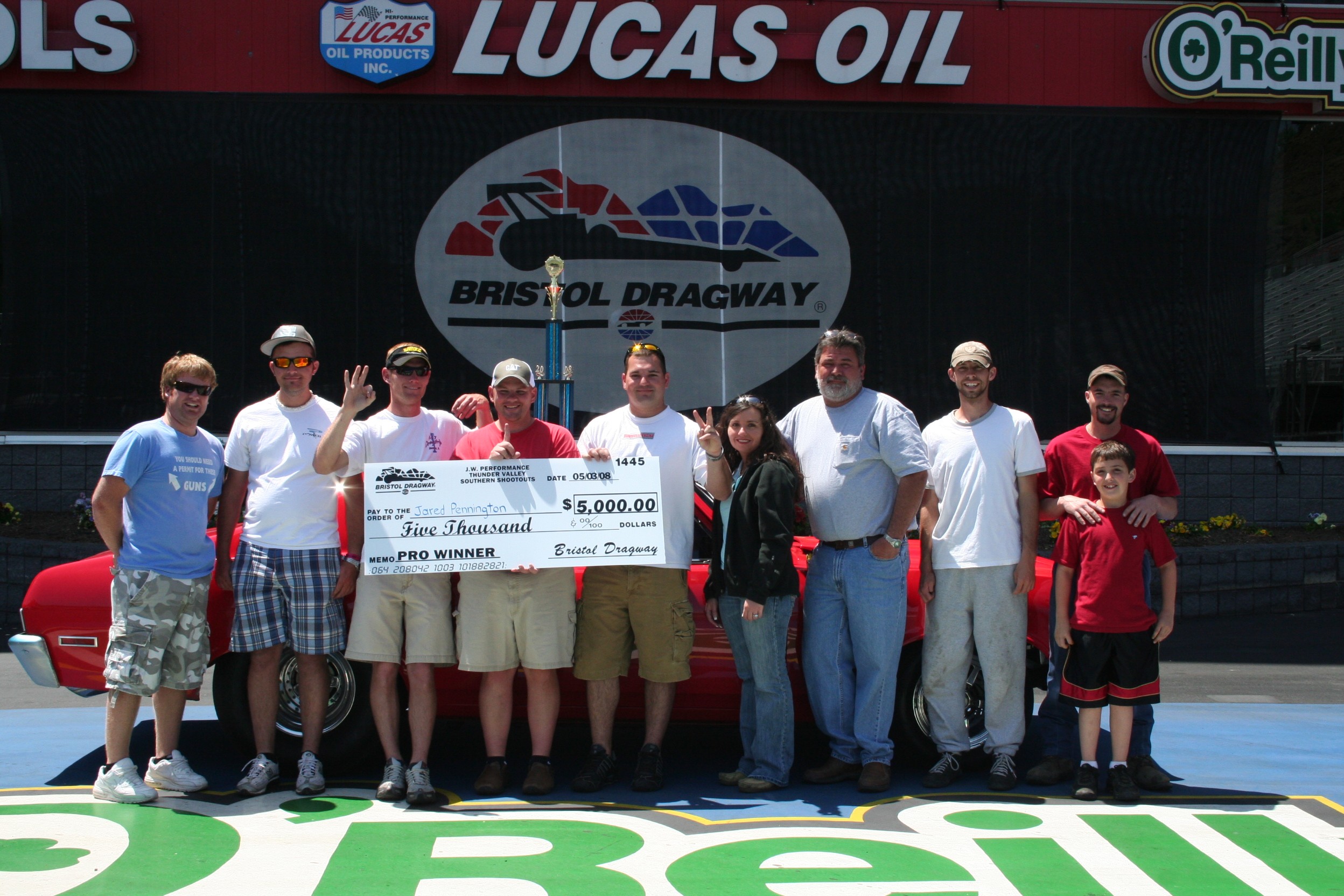 ThisIsBracketRacing.com is proud to have Jared Pennington as a constant guest instructor; we welcome his talent, drive, and ability to share his success and strategies with our subscriber base.